About us
Turkish cuisine may be less popular than other international cuisines. However, it is guaranteed to make your taste buds jump with joy. Each Turkish dish is sure to satisfy your cravings and appetite. For authentic Turkish dishes, nobody makes it better than Turkish Pide House – Belconnen. We are known for our Turkish Pide's Pizzas such as Tavuklu, Kusbasili, Kiymali, House Special, Sucuklu, Pastirmali and many more. For our vegetarian alternatives, we have Sebzeli, Peynirli, Potato, Kabakli and more. We are located at 2 Lawry Pl., Jamison Centre ACT. We provide delivery, pickup and online ordering services on a daily basis.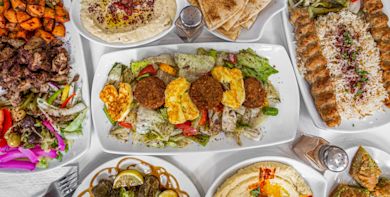 Reviews
Zanela
"Yummie and tasty food like always. But one of the dishes was missing from the order"
7/01/2020
Nirmal
"They read the notes I put in the order which is outstanding"
1/01/2020